Resources of Computer Graphics
What is Computer Graphics?
Computer graphics (CG) is the process of creating, altering, storing, and presenting images on a computer. It has made life easier and more exciting.
Instead of plain dull textual data, people prefer to analyze monthly or annual statistics in the form of graphs, tables, or charts.
Presentation and user interface rely heavily on computer graphics. Old, time-consuming command line interfaces have given way to new, exciting Graphical User Interfaces (GUI). GUI provides program users with a quick and simple interface.
Multiple users may easily control concurrent applications such as text editors, code editors, entertainment tools, and so on, thanks to the GUI. Computer graphics began with the display of data on hard copy display devices such as plotters, printers, and subsequently Cathode Ray Tubes (CRT). Its applications have now been expanded to display technologies such as Light Emitting Diodes (LED), Liquid Crystal Display (LCD), electroluminescent display, flat CRTs, and so on.
To create a realistic environment, CG executes different operations on objects such as translation, rotation, scaling, reflection, shearing, hidden surface removal, texture mapping, shading, and so on. Computer graphics operations are classed as follows:
Geometry: How to draw and depict a scene
Animation: Adding dynamic stuff to the scene.
Rendering: How to add realistic lighting to your scene.
Imaging: Image acquisition and editing.
Books Authored:
I have authored 10 books (as on August, 2021) for various reputed universities of country including Savitribai Phule Pune University, Mumbai University, Gujarat Technological University, Shivaji University, Maharastra State Board of Technical Education, Punjab Technical University etc. Some of the books are listed here. On this platform, I will be sharing my years of experience in lucid, simple, and easy to understandable language with examples. Hope this will help to clear your doubts about tricky concepts of computer graphics.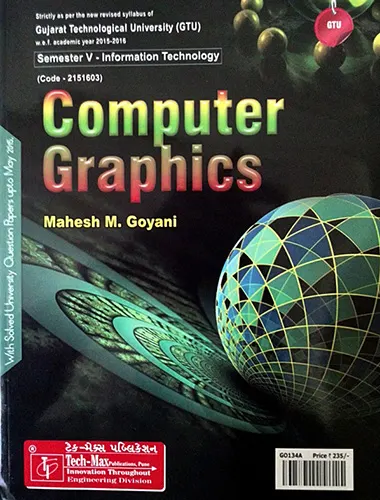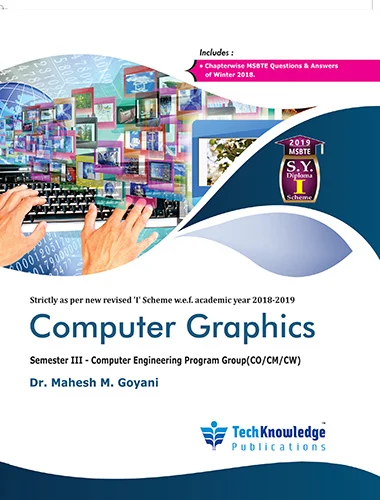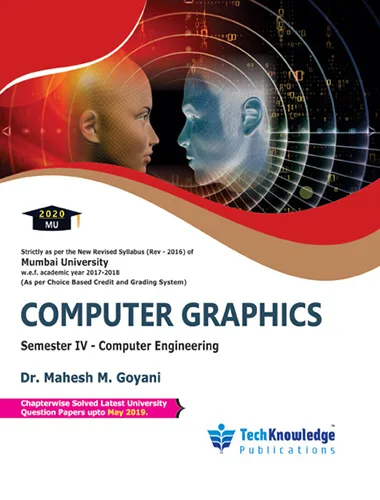 Projects:
Tools for Computer Graphics:
Paint
Microsoft PowerPoint
Adobe Photoshop
Adobe Illustrator
Open GL
Open CV
PicsArt
Desygner
Canva
ProCreate
DesignBold
Clip Studio Paint
Resources of Computer Graphics